It's that time of year again when we send words of wisdom to our friends and family.  We have been very blessed this year, well, except for Henry's case of the chicken pox, oh, and James's broken arm.  Thankfully, Emily, ever graceful, survived the year without any physical calamities, save for three lost teeth.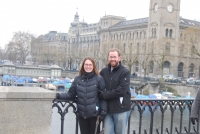 Joe celebrated his film debut this spring directing, producing, and starring in the Skits film for the Orthopaedic Department's graduation party.  He has been looking forward to this for decades, literally.  For a while, he was spending more time filming and editing than doing surgery, and pretty much no time sleeping.  Reluctantly, he has put his Hollywood dreams on hold, and is now in the fifth and
final
year of his residency. We're really looking forward to the next graduation party!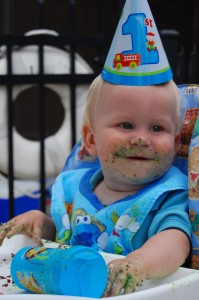 Joe and Sarah traveled to Switzerland in February for a conference, and to prepare for our yearlong stay there starting in 2011. Despite what you may have heard, there are no "Swiss Cake Rolls" to be found in that country. Deceitful Little Debbie!
Among several trips to Door County and Minnesota, Emily and James made their inaugural trip to the Boundary Waters, where they were four lakes and over 500 rods away from any TVs, video games, electricity or running water… and they loved it!! They showed their true spirit on the last day as we canoed out in pouring rain, at 50 degrees, singing and laughing.
Henry turned 1 in June, and passed all of the typical 1-year-old milestones: crawling, walking, first words ("Dada's at work").  With a 1-year-old, our family travel was somewhat limited, so we decided to bring the world to us.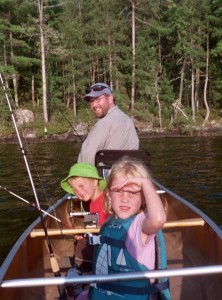 In conjunction with James and Emily's school, the Milwaukee German Immersion School, we hosted two teaching interns, one from Switzerland in the spring and one from Germany this fall.  Both Isabel and Kristina have been great to have in our home, playing with the kids and helping us with our German language (Könnten Sie bitte Ohrfeige dass Fisch für mich?).
We wish you all a most Joyous and Blessed Christmas, and all the best for 2011!